These Raspberry Chia Jam Stuffed Pancakes are vegan, healthy, gluten-free, oil-free, refined sugar free and oh so delicious. The perfect healthy breakfast or snack!
Raspberry Chia Jam Stuffed Pancakes
Have you ever heard of stuffed pancakes before?
This was my first time making them and I am so happy with how they turned out! Usually, I like to drizzle a generous amount of maple syrup or agave on my pancakes, but there is no need to do that with these ones because they are stuffed with a delicious and flavorful homemade raspberry chia jam.
Now, I have to say that these pancakes take a bit more time to make than usual pancakes, especially the first time.
They are a great breakfast idea for when you have time and want to change things up a little or surprise your family. Imagine their surprise when they take a bite and discover the layer of raspberry jam!
Healthy and Gluten-Free Vegan Pancakes
To make these stuffed pancakes I used my Easy Vegan Pancake batter which is gluten-free.
The day before, I made my own healthy and refined sugar-free raspberry chia jam which only contains 3 ingredients, but you can use any store-bought jam you like.
I like to make my own because it is healthier and very easy to make, but you do need to make it ahead of time to allow it to set in the fridge overnight.
Chia seeds are a superfood loaded with fiber, protein, antioxidants and omega-3 fatty acids and they sustain energy levels naturally while helping you stay fuller longer. Therefore, these pancakes are not just a very comforting breakfast, they are also very good for you and will provide you with a lot of nutrients.
I hope you guys will LOVE these stuffed pancakes! They are:
Healthy
Delicious
Perfect for a surprise breakfast
Comforting
Have fun!
Nolwenn ☀
PIN ON PINTEREST 😊
☀
More Gluten-Free Vegan Sweet Recipes:
Raspberry Chia Jam Stuffed Pancakes | Gluten-Free, Oil-Free
These raspberry chia jam stuffed pancakes are the perfect breakfast/snack because they are filled with a delicious layer of healthy raspberry chia jam. They are vegan, gluten-free, oil-free and refined sugar free. And oh so delicious!
Ingredients
Raspberry Chia Jam:
1.5 cups frozen raspberries (250 g)
1 tbsp apple juice or agave syrup
2 tbsp chia seeds
Instructions
Make the raspberry chia jam
Place the frozen raspberries in a saucepan over medium heat and mash them with a fork when they begin to thaw. 
When they reach a saucy consistency, add in the apple juice or agave syrup and stir to combine.
Remove from the pan and stir in the chia seeds. Transfer the mixture to a jar and allow to cool completely before placing it in the fridge to set overnight (or at the very least 1-2 hours).
Once the jam has tickened, line a baking tray with parchment paper.
Place 2 tbsp of raspberry chia jam onto the baking tray and spread it into a small disc around 1/2 cm thick. Repeat to make 6 discs.
Place the tray in the freezer for 1-2 hours or until frozen.
Make my Easy Vegan Pancake batter. (Just the batter, don't cook the pancakes yet).
Once the batter is ready, take 1 chia jam disc out of the freezer (work with 1 at a time because they soften quickly). Scoop 1/4 cup of batter onto a hot pan and place the disc in the middle. Now top with a bit less than 1/4 cup of batter to cover the chia jam disc.
Cook until bubbles form and the edges are dry (it can take up to 2 minutes since the pancake is thicker than a regular pancake).
Carefully flip the pancake and cook on the opposite side for 30 seconds or until golden brown. Be careful here, the pancake is fragile and could tear easily.
Repeat the process with the remaining batter. You should be able to make 6 pancakes but this may vary depending on how much batter you use for each pancake.
Serve warm and top with raspberries.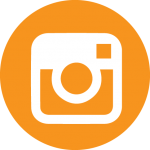 DID YOU MAKE THIS RECIPE?
Tag me on Instagram (@bloomingnolwenn) and use the hashtag #bloomingnolwenn so I don't miss your post. I will gladly leave you a comment and share your picture in my story 🙂
⭐ Instagram ⭐ Pinterest ⭐ YouTube ⭐
Please note that this post contains affiliate links. You can read my full disclosure at the bottom of the page.