Vegan Breakfast Waffles (V, GF): a very easy 4-ingredient recipe for delicious, slightly crispy but soft waffles that are great for breakfast or as a post-workout snack. Enjoy with fruit, chocolate spread or nut butter. Vegan, Gluten-Free, Oil-Free, Refined Sugar-Free.
Vegan Breakfast Waffles
You may already know by now that oats are my all-time favorite ingredient and that I would use them in every single recipe if I could. Therefore, I had to share this delicious vegan and gluten-free waffle recipe with you because I have made it quite often the past few years.
This recipe is adapted from my Easy Vegan Pancakes, which I recommend you to try if you don't have a waffle iron. Both recipes are super quick and easy to make and require less than 5 ingredients, which I love!
Healthy and Delicious Oatmeal Waffles
What I love about these waffles is that they won't make you feel heavy and lethargic afterwards, contrary to the more "traditional" waffles that are packed with oil and sugar.
As they are made with gluten-free oat flour – which you can make yourself by grinding oats in a high-speed blender – which is rich in fiber, vitamins and minerals, they will keep you fuller longer and will help boost your energy levels. I personally love eating them for breakfast as they keep me going for the day!
I hope you guys will love these oatmeal waffles! They are:
Full of fiber
Rich in protein
Healthy
Comforting
Delicious
Dedicated to my sister, who got me this pretty spoon for my birthday 🙂
Have fun!
Nolwenn ☀
PIN ON PINTEREST 😊
Vegan Breakfast Waffles | Healthy, Gluten-Free
Yield: 2 big waffles

Prep Time: 3 minutes

Cook Time: 5 minutes

Additional Time: 5 minutes

Total Time: 13 minutes

Delicious Vegan Breakfast Waffles made under 15 minutes with only 4 ingredients. They are gluten-free, oil-free, refined sugar-free and very good for you. Enjoy for breakfast, dessert or as a post-workout meal with plant-based milk and vegan chocolate spread or nut butter!
Ingredients
2 cups GF oats (200 g)
1 flax egg (1 tbsp ground flax seeds + 3 tbsp water whisked together and set for 15 minutes)
1 medium-sized mashed banana
1 cup water (250-260 ml)
Instructions
Place the oats in your blender and pulse until they reach a flour-like consistency.
To a mixing bowl, add the oat flour, flax egg, mashed banana and water. Stir well to combine.
Let set for 5 minutes while your waffle iron preheats. This will allow the batter to thicken a little, resulting in fluffier waffles. The batter should be quite thick (see video) but feel free to add a splash of water if it seems too thick.
Once your waffle iron is ready, pour on about 3/4 cup of batter and spread it evenly with a spatula.
Cook and serve immediately with your favorite toppings. (I love topping them with fresh fruit or vegan chocolate spread!).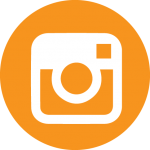 DID YOU MAKE THIS RECIPE?
Tag me on Instagram (@bloomingnolwenn) and use the hashtag #bloomingnolwenn so I don't miss your post. I will gladly leave you a comment and share your picture in my story 🙂
⭐ Instagram ⭐ Pinterest ⭐ YouTube ⭐
Please note that this post contains affiliate links. You can read my full disclosure at the bottom of the page.