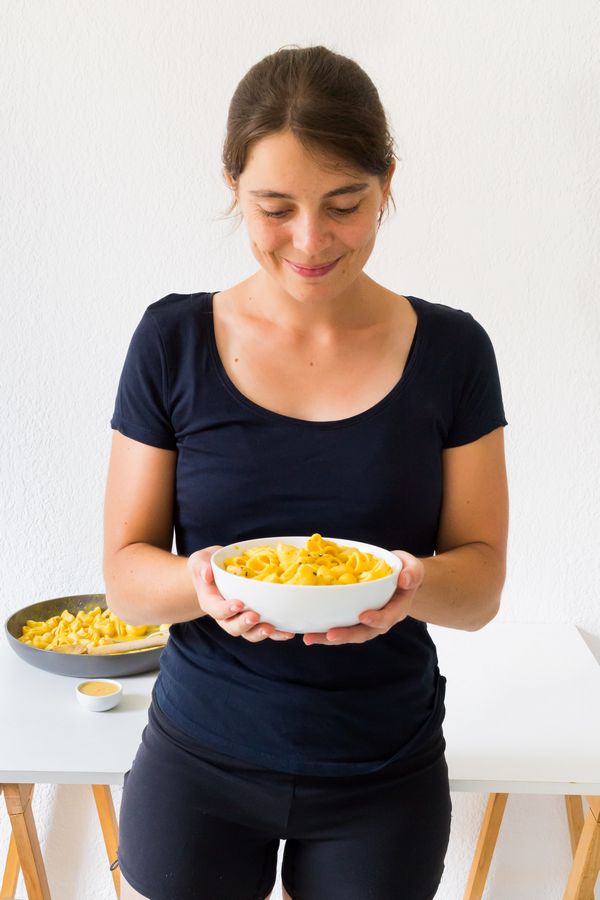 I love winter clothes, warm and creamy chocolate oatmeal, playing the guitar on my bed, comfort food, working out, food photography and peanut butter. Big spoonfuls of peanut butter. There is no such thing as "too much peanut butter", am I right?
I love baking. I also love cooking healthy and nourishing vegan dishes for my parents and I. Actually, only recently did I discover my love for cooking savoury meals – one day my dad asked me if I could make a soup for dinner and before I knew it, I found myself waking up each day excited about what I was going to make for dinner.
I went vegan in 2014 and I am still amazed at how delicious and incredible vegan food is. Seriously. You can literally have ice cream for breakfast, fries for lunch and cookie dough bites for dessert and be the healthiest you've ever been.
Whether you are vegan or not, if you are in need of simple and tasty recipes or you would like to do a one-day vegan challenge, I have created Everyday Vegan for you. It's a 35-recipe Ebook  which contains my favorite vegan recipes that I use on a daily basis. All of the recipes are vegan, gluten-free, oil-free and refined sugar-free. Oh, and they are all very easy to make! Get your ebook here.
Going vegan is the best decision I have ever made. It has changed my life on so many levels and has made me feel so much better mentally and physically that I feel the need to share the message on the Internet. If I can inspire one person to go vegan, I am the happiest girl on Earth.
– Nolwenn