Amaranth Crunch Cups with Peanut Butter (V, GF): a 3-ingredient recipe for no-bake crunchy, delicious and chocolatey cups that will make you come back for more! Vegan, No-Bake, Gluten-Free, Oil-Free, Refined Sugar-Free.
Amaranth Crunch Cups with Peanut Butter
Have you ever heard of amaranth? It is a plant native to Mexico that the Aztecs cherished for its incredible nutritional value. The amaranth seeds are even tinier than quinoa. You can boil them, eat its sprouts or pop them like popcorn. How cool is that?
I personally don't like the sticky texture of boiled amaranth that much so when I heard that you can pop them, I rushed into the kitchen to try it!
Popped amaranth tastes very good and has a nutty flavor. I highly recommend that you make a big batch of it because it is so good that we almost ate it all before I could make the Amaranth Crunch Cups. You can enjoy it with plant-based milk for breakfast or in granola for example.
How to Make Chocolate Crunch Cups
You will only need 3 ingredients to make these cups – popped amaranth, dark chocolate and peanut butter.
To pop amaranth, simply place the seeds in a hot non-stick pan. I suggest that you work with one teaspoon at a time to avoid burning the seeds. It may take a bit more time but it's worth it.
Now let me warn you – the seeds will pop as soon as you place them in the pan, so you should put the lid on right away if you don't want to have tiny little amaranth seeds all over your kitchen.
Trust me, this is what happened to me!
I hope you will love these Peanut Butter Cups! They are:
No-bake
Delicious
Crunchy
Creamy
Comforting
Have fun!
Nolwenn ☀
PIN ON PINTEREST 😊
☀
More Gluten-Free Vegan Desserts:
Amaranth Crunch Cups with Peanut Butter | Vegan, Gluten-Free
Yield: 4 cups

Prep Time: 5 minutes

Additional Time: 1 hour

Total Time: 1 hour 5 minutes

Amaranth Crunch Cups made in no time and with only a few ingredients! Vegan, gluten-free, oil-free and refined sugar-free.
Ingredients
1/2 cup popped amaranth (30 g)
1 cup dark chocolate (145 g)
4 tsp peanut butter
Instructions
Carefully melt the chocolate using the double boiler method. Be careful not to burn it.
Once the chocolate is melted, stir in the popped amaranth.
Fill each silicone cupcake cups halfway with the chocolate mixture. Add one teaspoon of peanut butter in the centre of each cupcake cup and fill with more chocolate mixture. Top with more popped amaranth.
Freeze for 1 hour. Take out of the freezer 5 minutes before eating. Enjoy!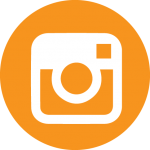 DID YOU MAKE THIS RECIPE?
Tag me on Instagram (@bloomingnolwenn) and use the hashtag #bloomingnolwenn so I don't miss your post. I will gladly leave you a comment and share your picture in my story 🙂
⭐ Instagram ⭐ Pinterest ⭐ YouTube ⭐
Please note that this post contains affiliate links. You can read my full disclosure at the bottom of the page.