Vegan Chocolate Peanut Butter Bars made with just 5 ingredients, gluten-free, oil-free and SO delicious! The perfect vegan no-bake chocolate snack.
Vegan Chocolate Peanut Butter Bars (5 Ingredients)
You may know by now that I LOVE peanut butter, so I'm very happy to share this recipe with you today. If you have been looking for a quick, easy-to-make, gluten-free, no-bake, delicious and quite healthy dessert, then definitely give these vegan chocolate peanut butter bars a try.
I have made these bars with and without agave syrup to see if they would still taste good without any sweetener, and although they were okay without agave syrup, I liked the sweetened version better. My parents really liked the unsweetened version, though, so feel free to adjust the quantities to your taste 🙂
Easy Homemade Peanut Butter Bars with Oat Flour
As you can see in the video, these bars are incredibly easy to make and only require 5 simple ingredients. You are going to need chocolate, peanut butter, oat flour, agave or maple syrup and coconut cream.
As always, I like to make my own oat flour by simply blending oats in a high-speed blender.
I personally use the Tribest Personal Blender which works amazing, but feel free to use any high-speed blender you like. Just place the oats in your blender and pulse until they reach a flour-like consistency. It should take approximately 10 seconds.
Easy as that!
If you don't have a high-speed blender, you can directly buy oat flour. Make sure it is certified gluten-free if you need the recipe to be gluten-free.
Now, if you prefer a grain-free version of these bars, you can easily substitute the oat flour with coconut flour. However, you will need less coconut flour because it is very absorbent. I recommend using 1/4 cup coconut flour instead of 1/2 cup oat flour.
How to Make a Beautiful Peanut Butter Swirl
I think we eat with our eyes as well as our mouths, so it's very pleasing when a dessert looks nice. In my opinion the peanut butter swirl brings these bars to a whole new level, even though it is very easy to make.
You just have to add teaspoons of melted peanut butter on top of the melted chocolate and create swirls on the surface with a knife. There is no right or wrong way to do this and you don't need to be an artist — the swirl will always look amazing.
I hope you guys will enjoy these no-bake peanut butter bars! They are:
Creamy
Decadent
Healthy
Comforting
Chocolatey and peanut buttery
Have fun baking!
Nolwenn ☀
PIN ON PINTEREST 😊
☀
More No-Bake Vegan Dessert Recipes:
Vegan Chocolate Peanut Butter Bars
Yield: 8 bars

Prep Time: 5 minutes

Additional Time: 1 hour

Total Time: 1 hour 5 minutes

These chocolate peanut butter bars are a great snack idea when you need something quick and easy to make. The peanut butter swirl makes all the difference and will impress your friends and family.
Ingredients
Peanut Butter Base:
1/2 cup creamy peanut butter, unsalted (120 g)
1/2 cup gluten-free oat flour (50 g) (*see recipe notes)
1/4 cup agave syrup or maple syrup (60 ml)
Chocolate Layer:
2/3 cup dark chocolate (110 g)
2 tbsp coconut cream
Peanut Butter Swirl:
1 tbsp creamy peanut butter, unsalted (15 g)
Instructions
Make the peanut butter base:
In a medium bowl, add the peanut butter, oat flour and agave syrup or maple syrup. Using a spatula, stir well to combine.
Transfer the mixture to a 10-inch (25 cm) loaf pan or a small square baking pan lined with parchment paper and spread it evenly with a spatula. Set aside for later.
Make the chocolate layer:
Carefully melt the dark chocolate with the coconut cream using the double boiler method. Be careful not to burn the chocolate here.
Once the chocolate is melted, stir well to combine and pour the mixture in the pan. Spread it in an even layer with a spatula.
Make the peanut butter swirl:
Place the peanut butter into a small sauce pan over low heat and stir until smooth. Add teaspoons of melted peanut butter on top and create swirls on the surface with a knife.
Freeze for at least 1 hour. Then slice into bars and enjoy!
Notes
* Use 1/4 cup of coconut flour instead of 1/2 cup of oat flour. Coconut flour is a lot more absorbent than any other flour so you have to use less.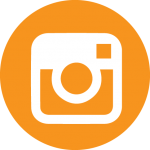 DID YOU MAKE THIS RECIPE?
Tag me on Instagram (@bloomingnolwenn) and use the hashtag #bloomingnolwenn so I don't miss your post. I will gladly leave you a comment and share your picture in my story 🙂
⭐ Instagram ⭐ Pinterest ⭐ YouTube ⭐
Please note that this post contains affiliate links. You can read my full disclosure at the bottom of the page.