Coconut Veggie Curry (vegan, gluten-free): a very simple recipe for this veggie curry, made in 20 minutes and with only 8 ingredients. Vegan, Gluten-Free, Oil-Free.
Coconut Veggie Curry
How many curry recipes can one have on one's blog? Oh well, here is the third one. Veggie curry is one of my favorite go-to meals so I have quite a few recipes in mind. I hope you will like this one!
I'm the type of person who, once they find one ingredient that they like, use it everywhere. Are you like me? For example, I would use oats in every single sweet recipe if I could, just like I would use coconut milk and curry in every single savory dish.
Oh well. It just tastes so good!
So, now that your mouth is watering, let's prepare this easy and delicious Coconut Veggie Curry!
Vegan Curry with lots of Textures and Spices
The ingredients I used in this veggie curry are very simple and easy to find, yet they all play an important role and make a wonderful match in my opinion.
This dish is packed with healthy carbs, protein and fats thanks to the rice noodles, the chickpeas and the coconut milk, and will provide you with essential vitamins and minerals thanks to the vegetables.
As always, feel free to use the vegetables you like and to adjust the recipe according to your taste preferences. For example, you could easily substitute the chickpeas with black beans and the zucchini with eggplant.
I hope you will love this easy vegan curry recipe! It is:
Creamy
Healthy
Very tasty
Comforting
Packed with nutrients
Have fun!
Nolwenn ☀
PIN ON PINTEREST 😊
☀
More Gluten-Free Vegan Recipes:
Coconut Veggie Curry | Vegan, Gluten-Free, Oil-Free
Yield: 3 people

Prep Time: 5 minutes

Cook Time: 15 minutes

Total Time: 20 minutes

A hearty, filling and delicious Coconut Veggie Curry made in 20 minutes. Vegan, gluten-free, oil-free and very easy to prepare.
Ingredients
Curry:
2 carrots
1 large zucchini
1/2 broccoli
1/2 green bell-pepper
1 can full-fat coconut milk (400 ml)
1 cup cooked chickpeas (170 g)
1 handful raisins
1 tbsp curry powder
Other ingredients:
200 g rice noodles
salt & pepper to taste
Instructions
Chop the veggies and place them in a saucepan with a splash of water. Cook for 5 minutes.
Add in the chickpeas, coconut milk, raisins and curry powder and stir well. Cook for 10 minutes or until the veggies are fork-tender.
Halfway through the cooking process, cook the rice noodles as per the instructions on the package.
Add the rice noodles to the veggies and give everything a good stir. Add salt and pepper to taste and serve immediately. Enjoy!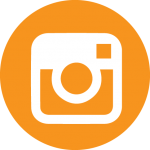 DID YOU MAKE THIS RECIPE?
Tag me on Instagram (@bloomingnolwenn) and use the hashtag #bloomingnolwenn so I don't miss your post. I will gladly leave you a comment and share your picture in my story 🙂
⭐ Instagram ⭐ Pinterest ⭐ YouTube ⭐
Please note that this post contains affiliate links. You can read my full disclosure at the bottom of the page.