These Vegan Rice Paper Summer Rolls are perfect for a quick, healthy and delicious lunch or dinner. They only take 10 minutes to make and taste amazing with soy sauce or any other sauce you like. Vegan, gluten-free and oil-free. Enjoy!
Vegan Rice Paper Summer Rolls
These little guys should be called "cute and delicious rainbow rolls", don't you think? Oh wait, you need to taste them before you can agree with that.
If you are used to ordering rice paper summer rolls in Asian restaurants and you have never made them yourself, then definitely give this recipe a try. You will be surprised by how easy summer rolls are to prepare.
Rice Paper Rolls are Perfect for Summer
I love how versatile these rolls are – you can fill them with your favorite vegetables and make them look even more summery and colorful by coloring the rice noodles with natural food coloring such as beet or carrot juice. I like to fill them with spiralized zucchini and carrots, avocado, bell pepper, alfalfa sprouts and toasted sesame seeds.
Alfalfa, also called Lucerne, is a plant native to Asia and North Africa. The word alfalfa is derived from Arabic "al-fac-facah" which means "Father of all foods" because it is so rich in essential nutrients. Indeed, the sprouts of the alfalfa plant contain 10 times more calcium than milk (125mcg/100g), up to 55% of protein and are very rich in iron.
We personally love using alfalfa sprouts in salad, wraps or summer rolls. They bring a very nice crispy, fresh and summery touch to a dish.
These Summer Rolls are Great for Meal Prep Too!
I think these rolls are perfect as an on-the-go lunch or dinner – simply place them in your lunch box and eat them whenever you want. You can leave them whole or cut them into slices if it is easier – and less messy! – for you to eat.
Since they can be a bit dry by themselves, I recommend you to dip them in you favorite sauce. I personally love dipping them in soy sauce or vegan barbecue sauce, but if you are feeling tropical you can make you own sauce with mango, ginger and sweet chili sauce for example.
I hope you guys will love these delicious summer rolls! They are:
Fresh
Tasty
Easy to make
Very healthy
Perfect for summer
Have fun!
Nolwenn ☀
PIN ON PINTEREST 😊
☀
More Gluten-Free Savory Vegan Recipes:
☀
EDIT: My recipe ebook is here!!! Get your copy of Everyday Vegan and start making delicious goods for you and your loved ones. This ebook is a collection of 35 of my favorite vegan, gluten-free, oil-free and refined sugar-free sweet and savory recipes! All of the recipes are easy to make and perfect for meal prep. Have fun cooking and baking and don't forget to tag me @bloomingnolwenn on Instagram 🙂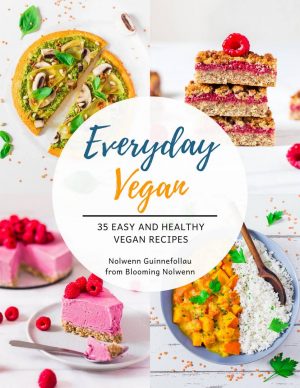 ☀
Vegan Rice Paper Summer Rolls | Gluten-Free
Yield: 10 rolls

Prep Time: 10 minutes

Total Time: 10 minutes

These vegan rice paper summer rolls are perfect for a quick, healthy and delicious lunch or dinner. They only take 10 minutes to make and taste amazing with soy sauce or any other sauce you like.
Ingredients
10 rice papers wrappers
200 g rice noodles
3 spiralised carrots
1 spiralised zucchini
1 avocado
1 bell pepper
1 handful of alfalfa sprouts
2 tbsp toasted sesame seeds (optional)
Instructions
Cook the noodles according to the instructions on the package. Drain, rince under cold water and drain again.
Cut your veggies finely or spiralize them with a spiralizer.
Fill a large bowl with hot water and dip your rice paper in it for 15 seconds or until it softens. It will continue to soften while you garnish it.
Place it on a cutting board covered with a wet kitchen towel to prevent it from sticking. Place the rice noodles and the veggies in the center, leaving 3 cm on each side of the rice paper. Don't be afraid to put a generous quantity of noodles and veggies on each rice paper as the rolls look better when they are big.
Now roll the rolls as you can see in the video. Start by folding the part in front of you over the veggies, then seal the sides and continue rolling until you have a nice summer roll in your hands.
Dip in soy sauce or any other sauce you like. Enjoy!
☀

☀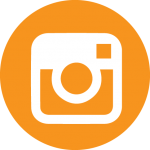 DID YOU MAKE THIS RECIPE?
Tag me on Instagram (@bloomingnolwenn) and use the hashtag #bloomingnolwenn so I don't miss your post. I will gladly leave you a comment and share your picture in my story 🙂
⭐ Instagram ⭐ Pinterest ⭐ YouTube ⭐
Please note that this post contains affiliate links. You can read my full disclosure at the bottom of the page.