These Oven-Baked Potato Fries are so good and oil-free. They are very healthy and go really well with homemade red lentil hummus. Vegan, Gluten-Free, Oil-Free.
Oven-Baked Potato Fries
Oven-baked potato fries were my favorite dinner when I first went vegan. I couldn't believe how easy it was to make healthy, oil-free and crispy fries, therefore I would make them all the time.
Crispy and Oil-Free Potato Wedges with Red Lentil Hummus
To make these healthy wedges, all you have to do is:
Slice the potatoes into wedges
Coat them in spices
Align them on the oven rack
Bake until they look nice and crispy. It really is that easy!
I personally love dipping my fries in hummus, so I am sharing my current favorite hummus recipe with you. You can also dip them in tomato sauce or guacamole for example.
How to Make Red Lentil Hummus
Red lentils are my current obsession — I love how versatile they are so I have been incorporating them in a lot of my recipes lately. They are a great source of protein, fiber, iron, magnesium, folate, and have many health benefits.
As usual, I try not to use any oil in my recipes, so this hummus is completely oil-free.
To make it, all you have to do is cook the lentils and then blend them with coconut cream and spices until smooth. I like to place the hummus in the fridge for 30 minutes so that it cools down and becomes really thick and creamy.
I hope you guys will love these crispy wedges! They are:
Crispy on the outside
Soft on the inside
Oil-free
Healthy
Delicious with red lentil hummus
Have fun!
Nolwenn ☀
PIN ON PINTEREST 😊
☀
More Healthy and Delicious Vegan Savory Recipes:
Oven-Baked Potato Fries with Lentil Hummus | Vegan, Oil-Free
Yield: 2

Prep Time: 5 minutes

Cook Time: 30 minutes

Additional Time: 30 minutes

Total Time: 1 hour 5 minutes

These oven-baked potato fries are so good and super healthy. They are completely oil-free and go really well with homemade red lentil hummus.
Ingredients
For the fries:
500 g potatoes (I used small potatoes)
1/4 tsp cayenne pepper
For the hummus:
1 cup red lentil (dry weight)
2 cups water
1-2 tbsp coconut cream
1 clove of garlic
1/2 tsp curry powder
1/4 tsp cayenne pepper
Instructions
For the fries:
Preheat your oven to 220°C. Wash the potatoes, pat them dry and slice them into wedges. I used small potatoes and simply cut them in half, and then cut each half in half again.
Place the wedges in a large bowl and coat them with cayenne pepper.
Place the fries on the oven rack in a single layer, making sure they are not touching too much. This will make sure they become nice and crispy.
Bake for 30-35 minutes or until golden brown and crispy.
For the hummus:
To a pan, add lentils and water. Bring to a boil, then reduce the heat and simmer for about 15 minutes, stirring occasionally to prevent the lentils from sticking to the bottom of the pan.
Transfer the cooked lentils to a blender or food processor and add in all the other ingredients. Blend until everything is smooth and well-combined. Taste and adjust seasonings if needed.
Transfer the hummus to a glass container and let it cool a bit before you place it in the fridge for at least 30 minutes. This will allow it to become very thick and creamy.
Dip your oil-free potato fries in your high-protein hummus and enjoy!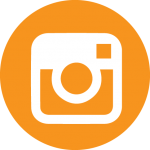 DID YOU MAKE THIS RECIPE?
Tag me on Instagram (@bloomingnolwenn) and use the hashtag #bloomingnolwenn so I don't miss your post. I will gladly leave you a comment and share your picture in my story 🙂
⭐ Instagram ⭐ Pinterest ⭐ YouTube ⭐
Please note that this post contains affiliate links. You can read my full disclosure at the bottom of the page.