This 2-Ingredient Pomegranate Nicecream is the perfect snack or breakfast for summertime. It is super healthy, easy to make and very refreshing. Vegan, Gluten-Free.
This post is in collaboration with Coconut Bowls.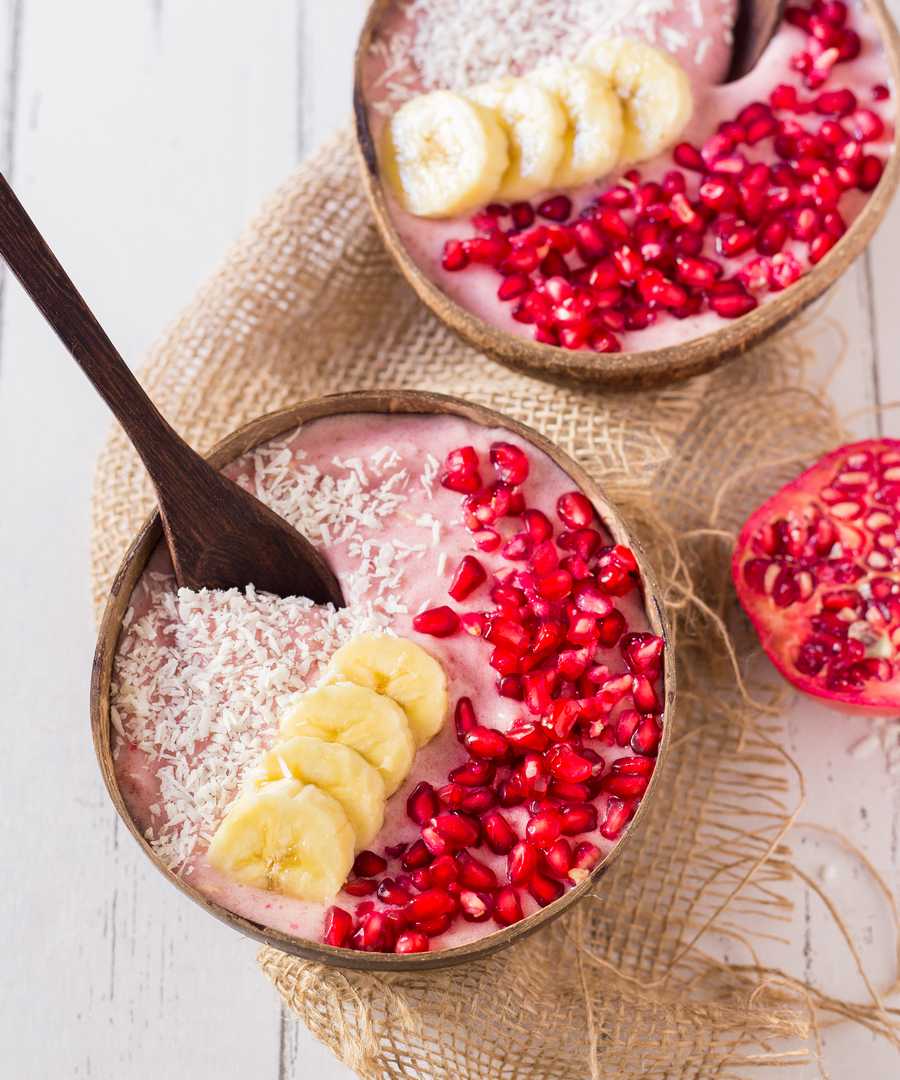 2-Ingredient Pomegranate Nicecream
Nicecream has been one of my favorite things to eat ever since I went vegan. I love how easy it is to make and I honestly think I will never get tired of seeing frozen bananas turn into thick and creamy ice cream.
If you've never made nicecream before, I highly recommend you to try it and I bet you will become addicted to it as much as I am.
Easy and Healthy Vegan Ice Cream
To make plain nicecream, all you have to do is blend frozen bananas in a high-speed blender or food processor until they reach a creamy and ice cream-like consistency. You can also add any other frozen fruit you like, nut butters or simply cacao powder or vanilla extract.
It's that simple!
I personally love my nice cream really thick so I don't add any water to the frozen bananas, but if you want more of a frozen smoothie-like texture, feel free to add a splash of water or non-dairy milk. This will also help your blender or food processor blend the bananas more easily.
I served my Pomegranate Nicecream in coconut bowls from Coconut Bowls, which I got as a product sample. They are handcrafted, 100% natural and made from organic coconuts.
I hope you guys will enjoy this banana pomegranate nicecream as much as I do! It is:
Very refreshing
Ready in 5 minutes
Sweet
Sour
Healthy
Delicious
Have fun!
Nolwenn ☀
PIN ON PINTEREST 😊
☀
More Raw and No-Bake Vegan Recipes:
2-Ingredient Pomegranate Nicecream
Yield: 2

Prep Time: 5 minutes

Total Time: 5 minutes

This 2-ingredient pomegranate nicecream is the pefect healthy snack or breakfast for summertime. The recipe contains only 2 ingredients and is vegan, gluten-free, oil-free and refined sugar-free.
Ingredients
4 frozen bananas
2 pomegranates
Toppings (optional):
1 banana
2 tbsp coconut flakes
2 tbsp pomegranate seeds
Instructions
The day before, slice the bananas and freeze them overnight. Slicing them will help your blender or food processor blend them more easily.
The following day, place the frozen bananas and the pomegranate seeds (fresh or frozen) in your blender or food processor and blend until it reaches a thick and creamy consistency. This may take several minutes depending on your blender or food processor. Scrape down the sides if needed and blend again.
Transfer the mixture to a bowl and add your favorite toppings. Enjoy!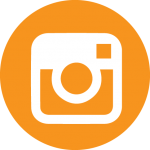 DID YOU MAKE THIS RECIPE?
Tag me on Instagram (@bloomingnolwenn) and use the hashtag #bloomingnolwenn so I don't miss your post. I will gladly leave you a comment and share your picture in my story 🙂
⭐ Instagram ⭐ Pinterest ⭐ YouTube ⭐
Please note that this post contains affiliate links. You can read my full disclosure at the bottom of the page.