Easy and soft Vegan Sweet Potato Tortillas with only 2 ingredients! They are ready in 15 minutes and are great for tacos, burritos, quesadillas, enchiladas and more! Vegan, oil-free and healthy tortilla recipe.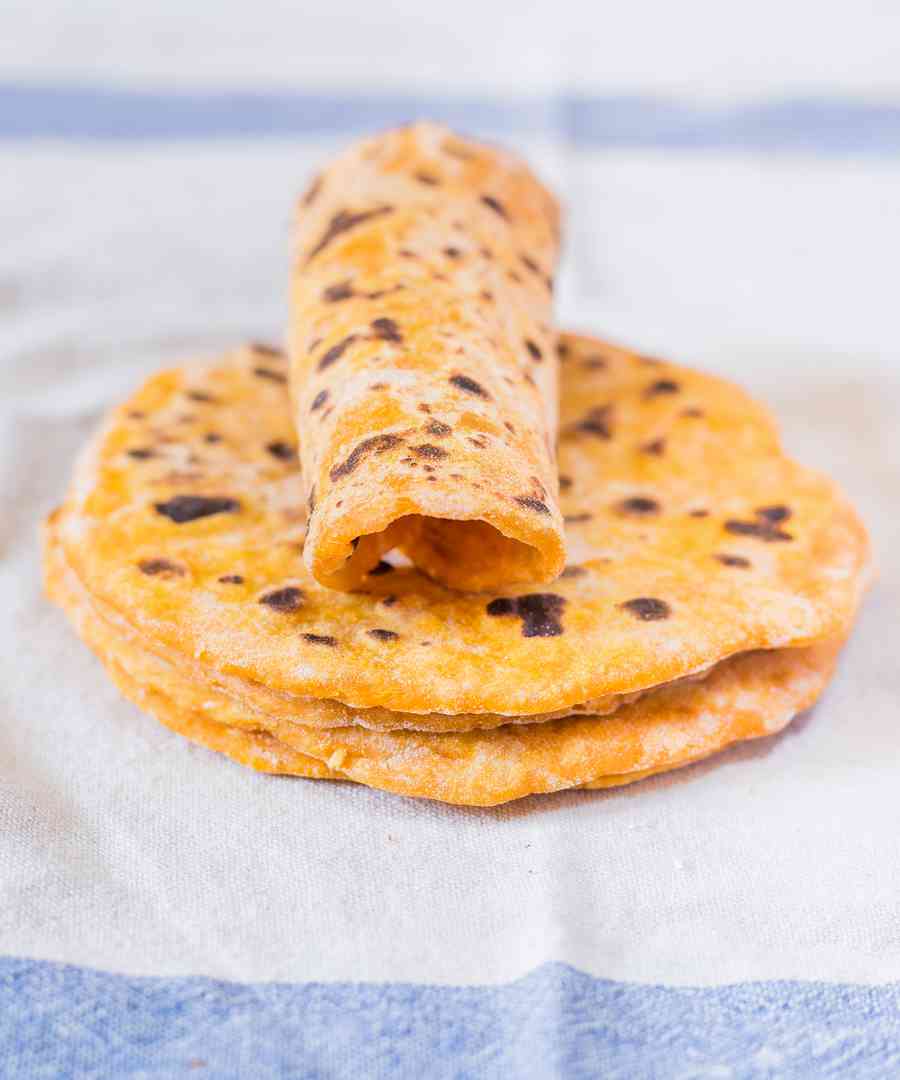 Vegan Sweet Potato Tortillas
Do you like sweet potato? I personally love it, and I have a lot of fun incorporating it in different recipes.
Making your own tortillas is very easy and I highly recommend you to try it if you are used to buying industrial tortillas. This recipe has become one of our favorites and I keep re-making it!
Now, making your own homemade tortillas does take more time than buying them, but honestly it is SO worth it in terms of taste and health. These tortillas taste just as good – if not better! – as the store-bought ones and are amazingly soft.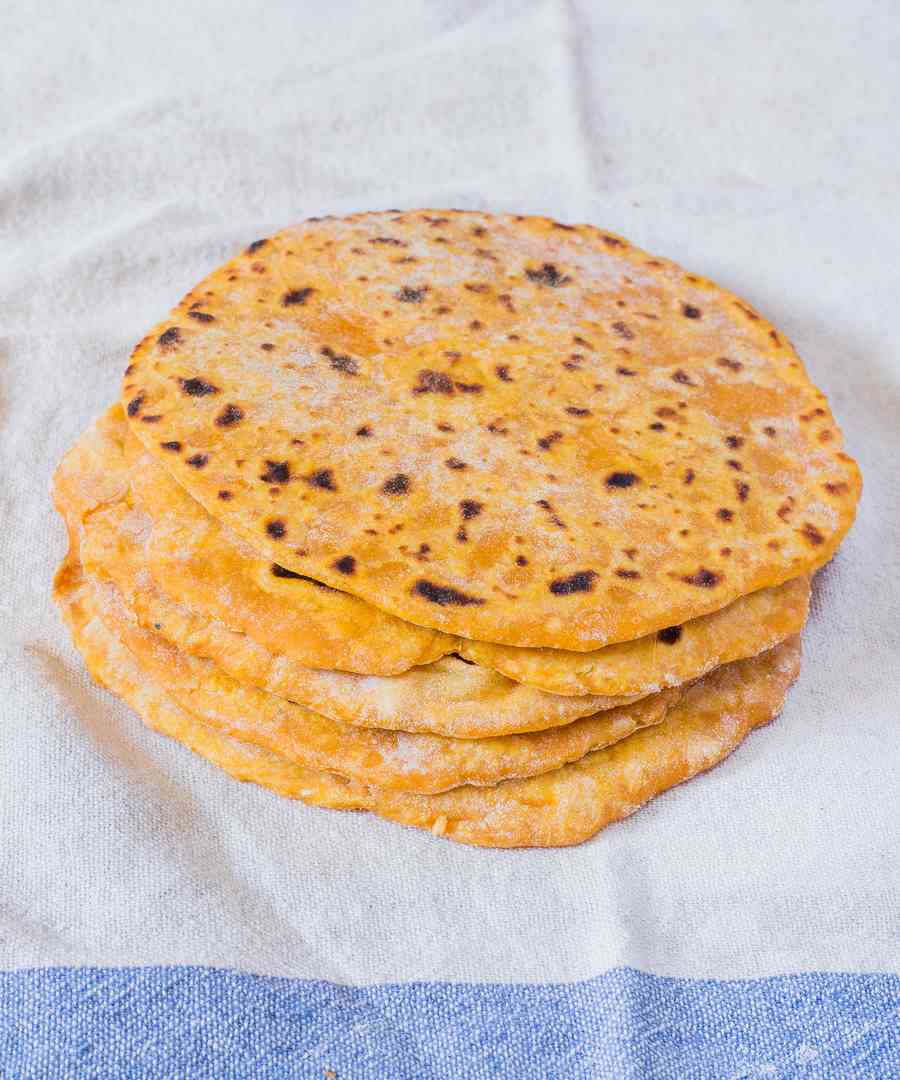 2-Ingredient Soft, Healthy and Delicious Vegan Sweet Potato Tortillas
Yes, you read that right. You will only need 2 ingredients to make these delicious and healthy tortillas. No oil or weird ingredients involved – just sweet potato and flour.
The first time I made these tortillas, I was very surprised by how soft and flexible they were considering that they don't contain any oil. To make sure they stay flexible for a couple of days, make sure to stack the cooked tortillas on a plate covered with a clean kitchen towel while you cook the rest.
You can use these tortillas to make wraps, quesadillas, burritos, enchiladas or tacos. We love to make tacos and fill them with fresh vegetables and homemade falafels!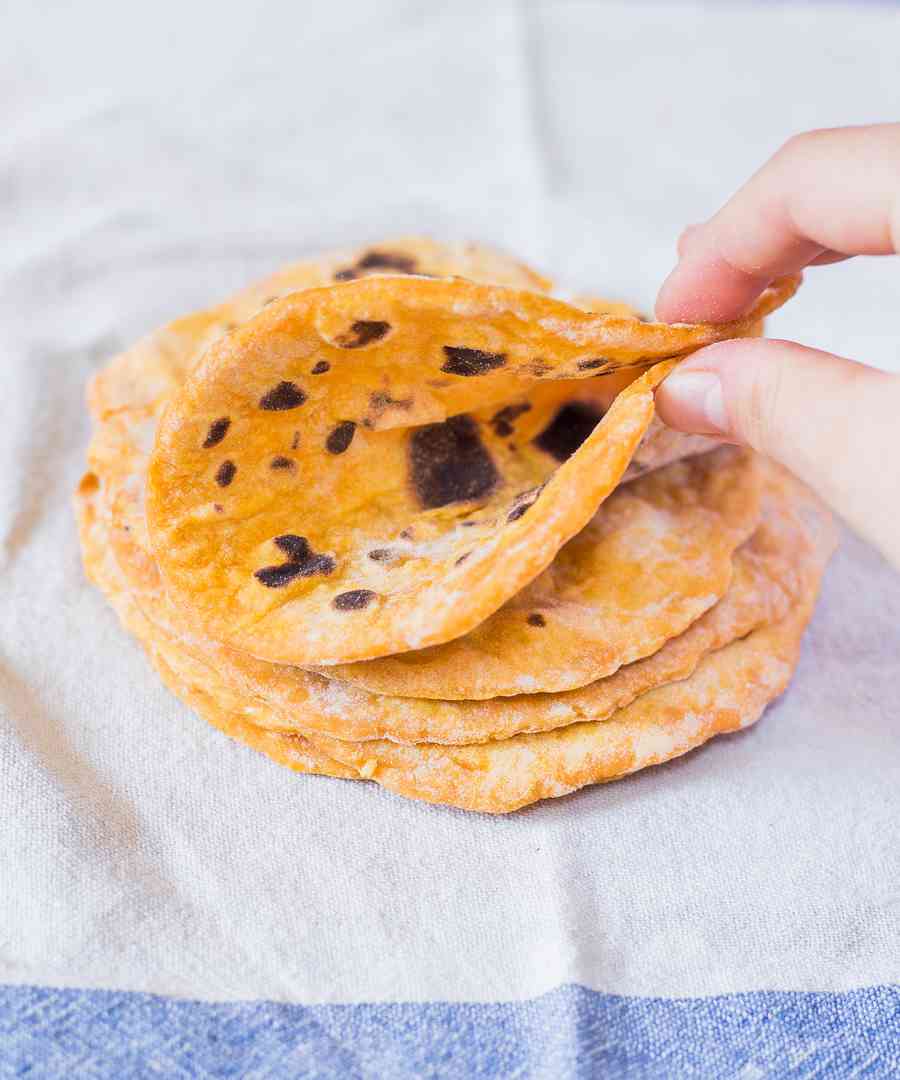 Can I Use Gluten-Free Flour?
I personally haven't tried making these tortillas with gluten-free flour, but other readers have used cassava flour with success. The tortillas ended up flexible and delicious. If you do try these tortillas with gluten-free flour, please let me know so I can update the recipe notes to help other readers.
Can I Use Regular Potato?
Yes, you can use regular potato instead of sweet potato. I have tried both versions many times and I can't say which one is my favorite. Sweet potato does give the tortillas a very pretty color and adds a delicious taste, though 🙂
You can check out the recipe for Vegan Potato Tortillas here.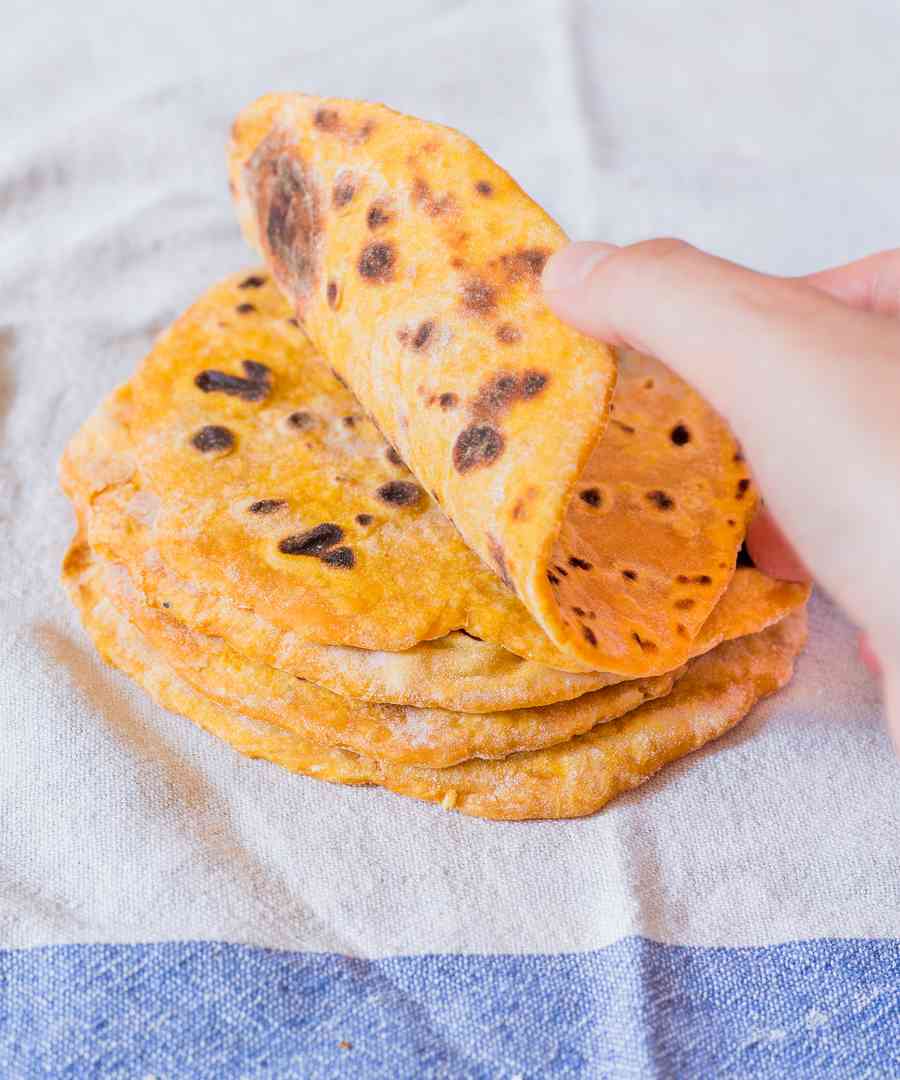 I hope you guys will love these homemade vegan tortillas! They are:
Very easy to make
Made with only 2 ingredients: sweet potato and flour
Soft
Tasty
Full of nutrients
Can be made gluten-free
Delicious
Have fun!
Nolwenn ☀
PIN ON PINTEREST 😊
More Vegan Recipes for Lunch or Dinner:
EDIT: My recipe eBook is here!!! Get your copy of Everyday Vegan for 35 delicious vegan, gluten-free, oil-free and refined sugar-free sweet and savory recipes! All of the recipes are easy to make and perfect for meal prep. Have fun cooking and baking!