This post contains affiliate links which earn me a small commission at no additional cost to you. I only recommend products that I personally use and love.
RAW VEGAN LEMON CHEESECAKE
Hey guys 😀
How about a big slice of this delicious raw vegan lemon cheesecake to celebrate summer?
At first I wanted to make a no-bake lemon pie but since I had quite a lot of cashews at home I thought "why not make a raw cheesecake with cashews?". And here is the result, I hope you will like it!
A DELICIOUS AND EASY TO MAKE VEGAN TREAT
As you can see in the video, this cheesecake is the easiest to prepare. It only takes 15 minutes to make, the longest part being to let it set in the freezer for 4 hours.
So if you make it early in the morning, you can enjoy a big slice for dessert 😉 Otherwise, if you are not a morning person, you can make it the night before and enjoy it for breakfast the next morning. Honestly, I don't know which option is the best since having cake for breakfast is not something I would say "no" to.
RAW VEGAN LEMON CHEESECAKE FREE FROM GLUTEN, OIL AND REFINED SUGAR
I am very happy with how this lemon cheesecake turned out since it doesn't contain any gluten, oil or refined sugar. It does contain quite a lot of fats with the almonds and the cashews, but it is always better to eat whole nuts than to eat oil, which a lot of vegan cheesecakes require.
I also didn't use any sweetener like agave or maple syrup and I think it doesn't need any because the crust is already quite sweet thanks to the dates. However, if you feel like it's not going to be sweet enough for you, you can always taste the filling and add some dates or maple syrup/agave syrup to it.
I hope you will like this lemon cheesecake! 🙂 It is:
Refined sugar-free
Healthy
Tasty
Creamy
Lemony
Delicious
Have fun baking!
Nolwenn ☀
PIN ON PINTEREST 😊
☀
☀
MORE GLUTEN-FREE AND VEGAN DESSERT RECIPES:
Raw Vegan Lemon Cheesecake | Refined Sugar-Free
Raw Vegan Lemon Cheesecake made with just 7 ingredients and perfect for a healthy treat. Gluten-free, oil-free, refined sugar-free and delicious!
Course:
Cheesecake, Dessert
Keyword:
Raw Vegan Lemon Cheesecake
Ingredients
For the crust:
1

cup

raw almonds (125 g)

1

cup

pitted dates (140 g) - they should be soft (if not, soak in hot water for 15 min)

1

lemon zest
For the lemon filling:
2

cups

cashews, soaked overnight (260 g)

1.5

cups

coconut cream (the hard layer at the top of a full-fat coconut milk can) (260 g)

juice of 2 lemons (125-150 ml)

1

lemon zest

4

pitted dates or 1/4 cup maple syrup (optional)

1/2

càc

turmeric
Instructions
Make the crust:
Place the dates, almonds and lemon zest in a high-speed blender or food processor and process until the dough sticks together when you press it with your fingers. Your dates should be very soft and moist. If not, you can soak them in warm water for 15 minutes.





Line a 7-inch (18 cm) round baking pan with parchment paper. Transfer the dough to the pan and press it firmly with your fingers. If the dough is too sticky you can slightly wet your fingers. Chill while you prepare the filling.



Make the lemon filling:
Place the cashews, coconut cream, dates (if using), lemon juice, lemon zest and turmeric in a high-speed blender or food processor and process until completely smooth and creamy. There should be no chunk of cashew left. This may take more or less time depending of how powerful your blender is.




Take the prepared pan out of the fridge and pour the lemon filling over the crust. Freeze for at least 4 hours.




Take the cheesecake out of the freezer at least 30 minutes before serving. It keeps well in the fridge for 4-5 days. Enjoy!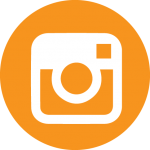 DID YOU MAKE THIS RECIPE?
Tag me on Instagram (@bloomingnolwenn) and use the hashtag #bloomingnolwenn so I don't miss your post. I will gladly leave you a comment and share your picture in my story 🙂