This No-Bake Raspberry Chocolate Tart is an amazing healthy dessert idea. Vegan, gluten-free, oil-free, refined sugar-free and only 9 ingredients!
No-Bake Raspberry Chocolate Tart
I am super excited to finally share the recipe for this no-bake raspberry chocolate tart with you! Lately I have been loving making my own raspberry chia jam so I thought "why not include it in a chocolate tart?". And you guessed it – I am more than happy with how this tart turned out!
There are three simple steps to follow to make this tart:
First, you want to prepare the raspberry chia jam and allow it to set in the fridge for 1-2 hours.
Next you need to make the crust, press it into a pan and spread the chia jam onto it.
Finally, you can prepare the chocolate ganache and pour it onto the chia jam and wait for it to set (roughly 4 hours).
Easy, Healthy and Gluten-Free Vegan Chocolate Tart
In my opinion, this no-bake tart is an amazing dessert idea because of how healthy, delicious and easy to make it is.
It only requires 9 simple ingredients which you most likely already have in your pantry.
This tart is vegan, gluten-free, oil-free and refined sugar-free so you can totally enjoy a big slice without feeling heavy and lethargic afterwards, which I love!
The Perfect Birthday Cake
When my siblings and I were younger, our parents would always ask us which cake we would like for our respective birthdays and we would almost always answer "apple pie!" which either our dad or our mom would make.
Now, it has been almost four years since I have found my passion for baking and since then, I have loved making birthday cakes for each member of my family according to their taste preferences.
Tomorrow is my dad's birthday and he is a chocolate addict. I mean, a real one. Therefore, when the time came for me to think about what kind of cake I would make for him, I already knew it would involve chocolate!
But at the same time, it had to be light and not too sweet to suit my mom's taste. Chocolatey, not too sweet, healthy and delicious. What a challenge!
Well, in my opinion this no-bake raspberry chocolate tart is the perfect birthday cake for whoever is a chocolate addict like my dad. It is very rich, creamy, chocolatey and not too sweet thanks to the layer of raspberry chia jam and the fact that there is no refined sugar. I made it last week to see if he would like it, and he absolutely LOVED IT! Of course, he doesn't know that I will make it again tomorrow.
Surprise!
How to Store Leftovers
To make this tart I used a 18 cm (7 inch) round baking pan.
Depending on the size of your pan and on how thick you want your layers of raspberry jam and chocolate ganache to be, you may have leftovers (I did).
If so, you can store the leftover raspberry jam in the fridge and simply use it as a regular jam on bread, crêpes or pancakes, or you could also try my Raspberry Chia Jam Stuffed Pancakes.
As for the chocolate ganache, simply let it set in the fridge for 1-2 hours and use it as a regular chocolate spread.
I hope you guys will LOVE this healthy vegan chocolate tart! It's:
Rich
Creamy
Healthy
Chocolatey
Comforting
Dedicated to my Dad 🙂
Have fun baking!
Nolwenn ☀
PIN ON PINTEREST 😊
☀
More Vegan Recipes for Dessert:
No-Bake Raspberry Chocolate Tart | Vegan, Gluten-Free, Oil-Free
This vegan no-bake raspberry chocolate tart is my current favourite dessert. It is very rich, creamy and chocolatey and still very healthy. It doesn't contain any oil, vegan butter or refined sugar so you can even take two slices!
Ingredients
For the raspberry chia jam:
1 cup frozen raspberries (200 g)
1 tbsp apple juice or water
2 tbsp chia seeds
For the crust:
11 soft Medjool dates (pitted and soaked in warm water for 15 minutes) (180 g)
40 g almond flour
25 g cacao powder
20 g gluten-free oat flour (*see recipe notes)
For the chocolate ganache:
300 g dark chocolate
1 can full-fat coconut milk (400 ml)
Instructions
Raspberry chia jam:
Place the frozen raspberries in a saucepan over medium heat and mash them with a fork when they begin to thaw.
When they reach a saucy consistency, add in the apple juice or water and stir to combine.
Remove from the pan and stir in the chia seeds. Transfer the mixture to a jar and allow to cool completely before placing it in the fridge to set for at least 1-2 hours.
Crust:
Place the dates, almond flour, cacao powder and oat flour in a high-speed blender or food processor and process until the dough sticks together when you press it with your fingers. Your dates should be very soft and moist. If not, you can soak them in warm water for 15 minutes.
Line a 7-inch (18 cm) round baking pan with parchment paper. I cut a circle for the bottom of the pan and greased the edge with a tiny bit of oil.
Transfer the dough to the pan and press it firmly with your fingers. If the dough is too sticky you can slightly wet your fingers.
Pour the raspberry chia jam onto the crust and spread it evenly. Put the pan in the fridge while you prepare the chocolate ganache.
Chocolate ganache:
Chop the chocolate and place it in a large bowl. Set aside.
Pour the coconut milk in a saucepan over medium heat and heat until steam rises from the surface. Be careful not to boil it, otherwise it will be too hot and will burn the chocolate.
Pour the hot coconut milk over the chopped chocolate and let stand without stirring for 3 minutes. Then gently stir the mixture until silky smooth and glossy. This takes roughly 2 minutes.
Pour the ganache in the pan over the raspberry chia jam and put the pan back in the fridge to set for at least 4h.
Carefully remove the tart from the pan and decorate with fresh berries and coconut flakes. Enjoy 🙂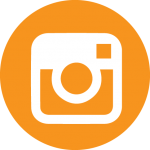 DID YOU MAKE THIS RECIPE?
Tag me on Instagram (@bloomingnolwenn) and use the hashtag #bloomingnolwenn so I don't miss your post. I will gladly leave you a comment and share your picture in my story 🙂
⭐ Instagram ⭐ Pinterest ⭐ YouTube ⭐
Please note that this post contains affiliate links. You can read my full disclosure at the bottom of the page.