Vegan Zucchini and Potato Gratin for lunch or dinner. Healthy, vegan, gluten-free, oil-free and delicious! Super quick and easy to make.
Vegan Zucchini and Potato Gratin 
Today I want to share with you the recipe for this delicious vegan zucchini and potato gratin which we have been having quite often for the last couple of months.
I love this recipe because of how simple it is to prepare:
Slice the vegetables
Layer them with tofu
Drizzle soy cream and sprinkle some nutritional yeast on top
Bake and wait while the oven does the final work for you!
You know the gratin is ready when:
The top is golden brown
Your kitchen and your house smell amazing
You are suddenly very hungry and you start to imagine yourself enjoying a

big

portion of gratin!
Healthy, Easy and Delicious Vegan Gratin 
Since I like to avoid oil as much as possible, this gratin doesn't contain any.
You will only need 10 simple ingredients to make it and I am sure that you already have them in your pantry. I like to use flavored tofu but feel free to use any kind of tofu you want or even homemade vegan bolognese.
I tried it once and it was very good as well. I also love how crispy the nutritional yeast becomes when you bake it.
I hope you guys will love this vegan potato gratin! It is:
Healthy
Comforting
Rich in vitamins and minerals
Tasty
Delicious
Have fun!
Nolwenn ☀
PIN ON PINTEREST 😊
☀
More Healthy Vegan Recipes for Lunch or Dinner:
Vegan Zucchini and Potato Gratin | Oil-Free
This Vegan Zucchini and Potato Gratin is delicious, healthy, flavourful, comforting and very easy to make. It is also vegan and doesn't contain any oil, which I love.
Ingredients
3 large potatoes
2 large zucchinis
3 cloves of garlic
1-2 onions
160 g flavored tofu
4 tbsps nutritional yeast
1 tbsp soy sauce
25 cl soy cream
1/4 tsp cayenne pepper
salt & pepper to taste
Instructions
Preheat your oven to 390°F or 200°C.
Chop the garlic and onions and distribute evenly in a baking dish. Mine is 27x18x6 cm.
Cut the potatoes into thin slices and spread them evenly on top of the garlic and onions. (I made 3 layers of potato slices but this will depend on the size of your baking dish).
Drizzle the soy sauce and sprinkle the cayenne pepper over the potatoes. Add salt and pepper to taste.
Crumble the tofu and distribute it evenly.
Slice the zucchinis and distribute them evenly on top of the tofu.
Drizzle the soy cream and sprinkle a generous amount of nutritional yeast.
Bake at 390°F or 200°C for 45 minutes or until the potatoes are fork-tender. You can cover the top of the gratin with parchment paper to prevent it from burning.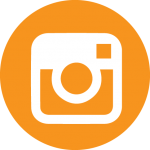 DID YOU MAKE THIS RECIPE?
Tag me on Instagram (@bloomingnolwenn) and use the hashtag #bloomingnolwenn so I don't miss your post. I will gladly leave you a comment and share your picture in my story 🙂
⭐ Instagram ⭐ Pinterest ⭐ YouTube ⭐
Please note that this post contains affiliate links. You can read my full disclosure at the bottom of the page.