Vegan Shepherd's Pie (V, GF): a delicious, nutritious, quick and easy recipe that only requires a few ingredients. Vegan, Gluten-Free, Oil-Free.
Vegan Shepherd's Pie
I don't know about you, but I'm always in the mood for comfort food.
This vegan shepherd's pie is gluten-free, oil-free and very easy to make. What I love about this pie is that it is easily customizable — if for some reason you don't have all the vegetables listed below, you can totally use other vegetables. It will be as delicious and comforting.
Easy, Healthy and Delicious Shepherd's Pie
My favorite part about this shepherd's pie is without doubt the smooth and creamy layer of potato puree. I also love how the nutritional yeast becomes slightly crispy when baked and adds a nice and cheesy flavor. Yum!
Now, not only is this shepherd's pie delicious, but it is also very healthy and nutritious. It will provide you with protein and iron from the lentils and the nutritional yeast, complex carbohydrates from the potatoes and a good amount of fiber and vitamins from the vegetables.
I hope you will love this healthy shepherd's pie recipe! It's:
Creamy
Crunchy
Comforting
Packed with vitamins and minerals
Very tasty
Have fun!
Nolwenn ☀
PIN ON PINTEREST 😊
☀
More Vegan Recipes for Lunch and Dinner:
Vegan Shepherd's Pie
Vegan Shepherd's Pie: a delicious, nutritious, quick and easy recipe that only requires a few ingredients. Vegan, Gluten-Free, Oil-Free recipe.
Ingredients
For the base:
2 cups green lentils, cooked
3 carrots
8 (200g) button mushrooms
3 celery sticks
240 g canned corn, drained
2 onions
1 clove of garlic
200 g tomato sauce
For the top layer:
700 g potatoes
20 cl soy cream
nutritional yeast
curry powder
pepper
salt
Instructions
For the base:
Boil the lentils for 25 minutes or until soft. Rinse them under cold water and drain them.
Chop the garlic, onions, carrots, mushrooms and celery.
Place the chopped garlic and onions in a pot with a little bit of water and cook for 10 minutes.
Add in the carrots, mushrooms, celery, curry powder, pepper and tomato sauce and cook over medium heat for 15 minutes.
Add in the lentils and cook for another 5 minutes.
Transfer the mixture to a baking dish.
For the top layer:
Steam the potatoes until they are fork tender, peal them and place them in a blender or food processor with the soy cream, salt and pepper. Process into a smooth puree consistency.
Spread the potato puree over the lentil mixture in an even layer and dust with nutritional yeast.
Place the baking dish in your preheated oven and bake at 200°C for 25-30 minutes.
Enjoy! 🙂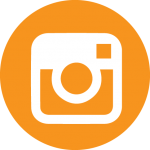 DID YOU MAKE THIS RECIPE?
Tag me on Instagram (@bloomingnolwenn) and use the hashtag #bloomingnolwenn so I don't miss your post. I will gladly leave you a comment and share your picture in my story 🙂
⭐ Instagram ⭐ Pinterest ⭐ YouTube ⭐
Please note that this post contains affiliate links. You can read my full disclosure at the bottom of the page.