These Raspberry Filled Oatmeal Muffins are perfect for breakfast or for a snack. They are vegan, gluten-free, oil-free, sugar-free and delicious. Enjoy!!
Raspberry Filled Oatmeal Muffins
Today I want to share with you the recipe for these super simple and delicious raspberry filled oatmeal muffins. I have been slightly obsessed with raspberry chia jam lately. It just adds that nice fresh, sweet and sour touch to a dessert, which I love!
More Vegan Recipes with Chia Jam:
The Best Healthy Breakfast Muffins
These muffins are a great breakfast idea when you are on the go or you don't feel like oatmeal or a smoothie.
They only contain whole ingredients and are gluten-free, oil-free, refined sugar-free and very good for you. I adapted the recipe from my Blueberry Peanut Butter Baked Donuts because it is my favorite recipe so far and I wanted these muffins to have the same dense and comforting texture.
You can easily prepare a big batch of these and freeze them so that you can eat them whenever you feel like a snack or need a quick breakfast. If you want to do that, remember to double the recipe because this will only yield 6 medium-sized muffins.
Oatmeal Muffins Filled with Homemade Raspberry Chia Jam
In my opinion, the raspberry filling brings these muffins to a whole new level. If you don't have raspberries you can easily use any other frozen fruit you like. You can also prepare a chocolate ganache to make chocolate filled muffins – I tried it once and it tasted amazing as well.
I think stuffed desserts like muffins and pancakes are very fun because people don't necessarily expect it, so it is a great idea when you want to surprise your friends or family.
If you have some leftover raspberry jam, you can simply store it in the fridge and use it as a regular jam on crêpes, bread or waffles. I also have a very easy Vegan Pancake recipe you might like.
I hope you will love these vegan oatmeal muffins! They are:
Healthy
Filling
Rich in fiber
Packed with nutrients
Delicious
Have fun baking!
Nolwenn ☀
PIN ON PINTEREST 😊
☀
More Healthy Vegan Recipes with Oats:
Raspberry Filled Oatmeal Muffins | Gluten-Free, Oil-Free
Yield: 6 Muffins

Prep Time: 5 minutes

Cook Time: 30 minutes

Total Time: 35 minutes

These Raspberry Filled Oatmeal Muffins are very filling and nourishing and are perfect for breakfast or for a quick snack. They are vegan, gluten-free, oil-free, refined sugar-free, moist and delicious!
Ingredients
Raspberry Chia Jam
100 g frozen raspberries
1 tbsp water
1 tbsp chia seeds
Dry ingredients:
2 cups gluten-free oat flour (200 g)
1/2 tsp baking soda
1/2 tsp baking powder
Wet ingredients:
8-10 soft Medjool dates (pitted and soaked in warm water for 15 min)
1 ripe banana, mashed (*see recipe notes)
1 cup water or non-dairy milk (250 ml)
Toppings:
chocolate chips or cacao nibs
pumpkin seeds
Instructions
Make the Raspberry Jam:
Place water and frozen raspberries in a saucepan over medium heat and mash them with a fork when they begin to thaw. 
When they reach a saucy consistency, remove from the pan and stir in the chia seeds. Transfer the mixture to a jar and allow to cool completely before placing it in the fridge to set for 1-2 hours.
After 1-2 hours, place 1 tsp of raspberry jam in a half-sphere silicone mold or a small ice cube silicone mold. Repeat to make 6 half-spheres.
Place the silicone mold in the freezer for 30 minutes or until the half-spheres are frozen.
Make the Muffins:
Preheat your oven to 375°F or 190°C.
In a mixing bowl, combine the dry ingredients: oat flour, baking soda and baking powder.
Place the dates, ripe banana and water or non-dairy milk in a high-speed blender and blend until smooth. There should be no chunk of date left.


Fold the wet ingredients in the dry ingredients.
Fill each muffin cup halfway with the batter. Add one raspberry jam half-sphere in the centre of each muffin cup and fill with more batter. Top with chocolate chips, cacao nibs or pumpkin seeds if you want.
Bake for 30 minutes or until golden brown. Let cool and serve. Enjoy!
Notes
*substitute the banana with 60-90 g of apple sauce.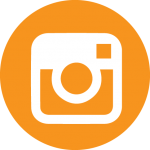 DID YOU MAKE THIS RECIPE?
Tag me on Instagram (@bloomingnolwenn) and use the hashtag #bloomingnolwenn so I don't miss your post. I will gladly leave you a comment and share your picture in my story 🙂
⭐ Instagram ⭐ Pinterest ⭐ YouTube ⭐
Please note that this post contains affiliate links. You can read my full disclosure at the bottom of the page.