Tropical Coconut Chia Pudding is a healthy, delicious and easy breakfast made with only 4 ingredients. The perfect start to your day! Vegan, Gluten-Free, Refined Sugar-Free!

Tropical Coconut Chia Pudding
Summer. Sun. Tropical fruit. Colorful breakfasts. That's all I'm about at the moment!
I love chia seeds and I use them every single morning in my chocolate banana smoothie, but sometimes I like to use them in puddings too because the texture is very nice.
Chia puddings are so easy to make, you literally just have to combine chia seeds and non-dairy milk in a jar and place the jar in the fridge overnight or for a couple of hours. So if you prepare it the night before, you can enjoy your delicious chia pudding for breakfast the following morning!
Okay, I hope you are ready for this tropical coconut chia pudding recipe – let's go!
Chia Pudding Is a Very Healthy Breakfast or Dessert
Chia seeds are a superfood loaded with fiber, protein, antioxidants and omega-3 fatty acids and they sustain energy levels naturally while helping you stay fuller longer. Therefore this chia pudding is not just a delicious and fresh breakfast or dessert, it is also very good for you and will provide you with a lot of essential vitamins and nutrients.
Personally, I love to layer my chia pudding with fruit for a nice sweet and fresh touch.
For this recipe I used kiwi, blueberries and passion fruit but feel free to use any fruit you prefer – I have a feeling raspberries would work really well with the coconut milk too!
I hope you guys will love this easy chia pudding recipe! It is:
Creamy
Tropical
Full of plant-based protein
Packed with nutrients
Delicious
Have fun!
Nolwenn ☀
PIN ON PINTEREST 😊
☀
More Gluten-Free Vegan Desserts:
Tropical Coconut Chia Pudding | Vegan, Gluten-Free
Yield: 2 jars

Prep Time: 2 minutes

Additional Time: 1 hour

Total Time: 1 hour 2 minutes

Tropical Coconut Chia Pudding for a healthy, delicious and easy breakfast made with only 5 ingredients. The perfect start to your day!
Ingredients
For the pudding:
1/3 cup chia seeds (60 g or 5 tbsp)
400 ml coconut milk
Toppings:
1 kiwi
2 passion fruit
1 handful of blueberries
Instructions
In a jar, combine the chia seeds and the coconut milk.
Stir well and place in the fridge to set for 1 hour or overnight.
Top with passion fruit, blueberries and kiwi slices. Enjoy!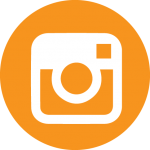 DID YOU MAKE THIS RECIPE?
Tag me on Instagram (@bloomingnolwenn) and use the hashtag #bloomingnolwenn so I don't miss your post. I will gladly leave you a comment and share your picture in my story 🙂
⭐ Instagram ⭐ Pinterest ⭐ YouTube ⭐
Please note that this post contains affiliate links. You can read my full disclosure at the bottom of the page.