Chocolate Peanut Butter Oatmeal  (V, GF): my favourite breakfast ever! This porridge is very quick and easy to make and it will keep you full for a long time. Vegan, Gluten-Free, Oil-Free, Refined Sugar-Free.
Chocolate Peanut Butter Oatmeal
As you probably already know if you follow me on Instagram (if you don't, you can find me here: @bloomingnolwenn), I am a big fan of oatmeal BUT it hasn't always been the case. 3 years ago, my friend Lisa (@veganleben) told me how she loved oatmeal and how she could have it everyday and I just couldn't understand why 😄
But I guess things change! What I love about oatmeal now, is that the flavor combinations are endless, meaning that you can totally customize the taste according to your mood of the day.
Feeling summery? Add colorful tropical fruit such as mango and papaya.
Feeling like something sweet and comforting? Use bananas, chocolate, peanut butter, dates and cinnamon.
Feeling sporty? Add in chia seeds, fresh ginger and green powder for a boost of energy.
The only limit is your imagination!
Healthy and Delicious Vegan Breakfast
Not only is oatmeal delicious, but it is also a very healthy and nutritious meal. Did you know that oats are among the healthiest grains on earth? They are packed with vitamins, minerals and antioxidants and are higher in fiber and protein than most other grains. 
I always add some fresh fruit and chia seeds for extra nutrition – chia seedsare loaded with fiber, protein, antioxidants and omega-3 fatty acids.
I also like to use oat flour instead of whole oats because it makes the porridge very smooth and creamy. To make oat flour you simply have to place the oats in your blender and blend for a few seconds.
Then, top your oatmeal with fresh fruit and peanut butter (and some dark chocolate pieces 😉) and you have a perfectly healthy and filling meal to keep you going for the day. Sometimes I eat it for lunch and it keeps me full until dinner time, which I absolutely love!
I hope you will enjoy this recipe! It's:
Comforting
Chocolate-y
Very filling
Rich in fiber
My favorite lunch in winter
Have fun!
Nolwenn ☀
PIN ON PINTEREST 😊
☀
More Vegan Breakfast Recipes:
Chocolate Peanut Butter Oatmeal
Yield: 1

Prep Time: 2 minutes

Cook Time: 5 minutes

Total Time: 7 minutes

Chocolate peanut butter oatmeal made in no time and perfect for a quick, delicious and healthy breakfast. Top with fresh or frozen berries, peanut butter and dark chocolate pieces. Enjoy!
Ingredients
1/2 cup oats
1 tbsp chia seeds
1 tbsp cacao powder
1,5 cups non-dairy milk or water
1 banana, mashed
1 piece of fresh ginger, pealed and chopped (optional)
1 tbsp peanut butter
frozen or fresh raspberries
1 piece of dark chocolate
Instructions
Place the oats, chia seeds, cacao powder and chopped ginger in your blender and pulse until they reach a flour-like consistency.
Place the oat mixture in a saucepan and add in the non-dairy milk or water. Give it a good stir and bring it to a boil.
Once it starts boiling, lower the heat and add in the mashed banana. Keep stirring to prevent the porridge from burning.
After 5 minutes, the porridge should be quite thick and creamy. If so, you can pour it on a bowl. You're almost done!
Now it's time to make your porridge a little more exciting by adding toppings. Top it with a spoonful of peanut butter, fresh or frozen raspberries and a piece of dark chocolate.
Serve hot and enjoy!
Notes
Feel free to add some agave or maple syrup if it is not sweet enough for your taste.
SHOP THE RECIPE
Here are some of the items I used to make this recipe:
Chia Seeds | Cacao Powder | Peanut Butter | Measuring Cups and Spoons
⭐ Instagram ⭐ Pinterest ⭐ YouTube ⭐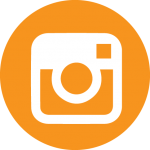 DID YOU MAKE THIS RECIPE?
Tag me on Instagram (@bloomingnolwenn) and use the hashtag #bloomingnolwenn so I don't miss your post. I will gladly leave you a comment and share your picture in my story 🙂
Please note that this post contains affiliate links. You can read my full disclosure at the bottom of the page.